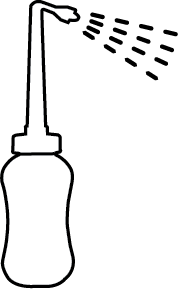 Do you make a profit from my BidetCredits purchase?
No. We do not make a profit on the BidetCredits program. All customer purchases from our BidetCredits subscriptions facilitate the administration of our BidetCredits and No Skids Movement programs.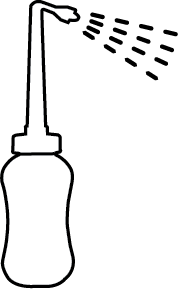 Are you a nonprofit?
No. We are a for-profit business that champions efficiency, reuse, and atmospheric decarbonization.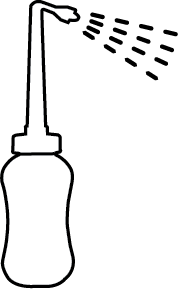 What is the "No Skids Movement"?
We introduced the No Skids Movement program to both distribute DinDoo's free of charge to the homeless and raise awareness about the environmental benefits of switching to bidets. While we are currently only distributing DinDoo's to the homeless in Seattle, we plan to expand our program to Portland, San Francisco, Los Angeles and Vancouver BC.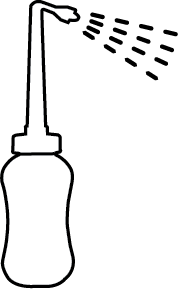 Can I purchase BidetCredits if I live outside the US?
Yes. While your purchase will fund the distribution of free DinDoo's here in the United States, BidetCredits can be used worldwide to cancel-out the carbon your activities emit.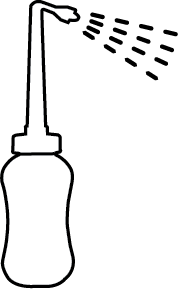 Am I good if I use recycled and bamboo toilet paper?
No, you're promoting bad behavior. Recycled and bamboo toilet paper should be phased out along with standard toilet paper and wipes. Read our post where we discuss the reasons why here.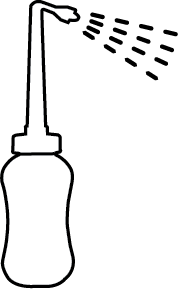 Is a DinDoo designed for a mans body?
Fun fact: The DinDoo was actually designed for men. But since its introduction in 2015, women purchase on average twice as many DinDoo's as men do.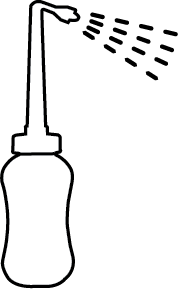 How long does a DinDoo last?
The DinDoo's we've tested still work like new after seven years of continuous use.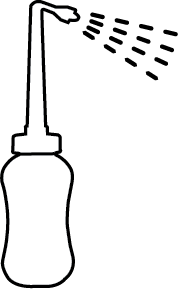 What's the carbon footprint of a DinDoo?
The carbon footprint of a DinDoo is approximately six ounces of CO2 – Almost nothing when you consider that DinDoo's can be reused hundreds of times for many years.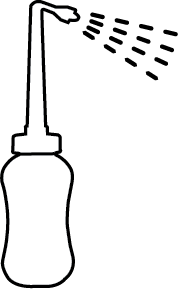 Doesn't my toilet paper clean me just as well as a DinDoo?
No. While toilet paper is a quick and easy means of cleanup, it has the undesirable drawback of leaving residue behind. The DinDoo offers the same quick and easy cleanup with the advantage of simulating a shower. So instead of the incomplete cleaning toilet paper provides, the DinDoo's cleaning is complete.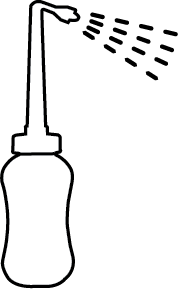 How does a DinDoo help the homeless?
The homeless love DinDoo's! The DinDoo empowers the homeless by providing a fast, cheap, and squeaky-clean cleanup.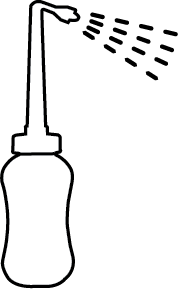 How do I dry myself after using a DinDoo?
A small reusable cloth hand towel can be used to dry off if desired.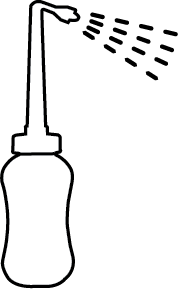 Can I cancel my BidetCredits subscription whenever I want?
Yes, absolutely! You are never locked into anything. You may cancel your subscriptions at any time by logging into your account page and selecting "Cancel" on any one of your current subscriptions. If you run into any problems, please let us know. We will be happy to help you cancel your subscription.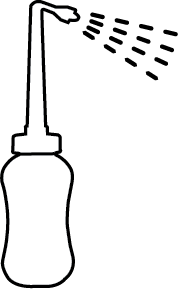 What is your refund policy?
We offer a 100% Satisfaction guarantee or your money back. If you're not satisfied with your BidetCredits or Dinoo bidet purchase for any reason, you may return it within 15 days of purchase for a full refund.  To initiate a refund, please email us at support@dindoo.com with the subject line "Refund Request."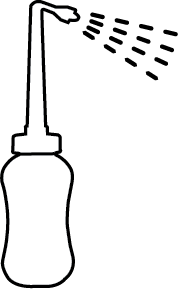 I did not receive my free DinDoo.
Please email us at support@dindoo.com with the subject line "I Did Not Receive My Free DinDoo."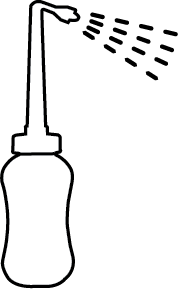 Where are you located?
We are located in Seattle.
Titan Industries USA
PO Box 55033
Seattle, WA 98155 USA
(425) 273-7632